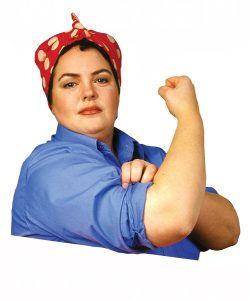 If I'm willing to put a polka-dotted scarf on my head just to get your attention, think how hard I'll work to keep it.
I'm Rosie Porter and I want you to have a great real estate experience. Buying or selling a house can get pretty hectic – let me help you through the process by providing you with the expertise and market knowledge that will allow you to make the right decisions.
I love what I do and it shows. Let me share this feeling with you by giving you what every client deserves – respect, understanding, undivided attention and the knowledge that your interests are being put first.
I'd like the opportunity to build a relationship with you – one based firmly on trust and goodwill. Like many of my clients, you'll find our relationship will last long after closing day.
rosemary@royellapage.ca